Apprenticeships in Brighton
Brighton is a city surrounded by entrepreneurial spirit. Brighton is considered a safe place to take risk and conduct business in a unique way. Brighton is a buzzing city with highly educated individuals who love living and working in their city. This means Brighton takes great pride in having a great pool of employable talent, as well as strong networks of communities and business owners. Brighton is home to a thriving tourism sector, attracting around 10.5 million visitors a year.
Apply Now
Our Programmes
The 3aaa Apprenticeships Brighton academy provide innovative and sustainable training solutions to businesses operating in all sectors.
To view all of our Apprenticeships Programmes that we offer across our 36 Academies, please click View all Programmes below.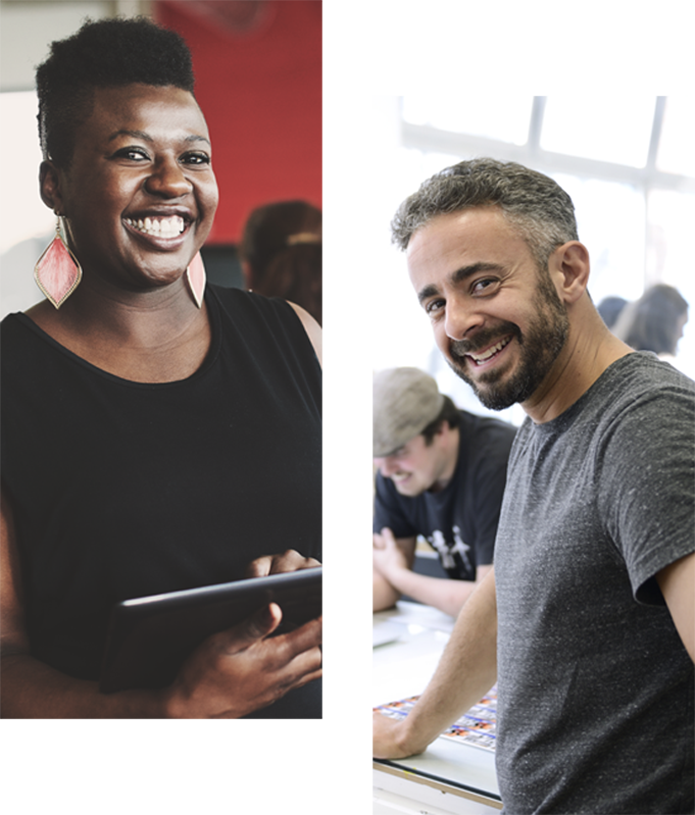 Employ an
Apprentice
Between the years 2001 and 2011, the vibrant city's population grew more than 10%, fuelled by a growth in the number of young adults in Brighton. Now being home to more than 273,000 residents, with more than half of those being between the ages of 20 and 49, there is a large pool of talent and the 3aaa Brighton academy will work with you to find the right person for your business.
Discover More

"I looked into different apprenticeships and I wasn't really getting the results that I wanted, until I found 3aaa." Watch more about Georgia Harby's experience as a 3aaa Apprentice.
Contact Us
Contact us today to find out more about your local 3aaa Academy and find out everything you need to know about Apprenticeship training programmes.
Contact Us
Our Programmes
As an Ofsted Grade 1 Outstanding training provider, we deliver all of our programmes to the highest standards. See the full range of programmes we offer across the technology, digital, accounting, business support and management professions.
View our Programmes
Find Us
With 38 locations across England, we can support you wherever you are in the country. Find our other locations across the UK where we deliver outstanding Apprenticeship training.
Find your academy