Apprenticeships in Kent
Kent's economy has changed in recent years and is now one of the prominent town's in Kent for light industry. Kent's town centre boasts the largest concentration of offices in Kent, while numerous high-tech firms and smaller industrial units fill the business parks surrounding the town. This presents many career opportunities as training and up-skilling is at the forefront of innovative businesses looking to stay ahead of the competition. Apprenticeships are a great way to start a career and grow your business.
Apply Now
Our Programmes
The 3aaa Apprenticeships Kent academy offers a range of training programmes in professional service disciplines which can be tailored to specific job roles within a business.
To view all of our Apprenticeships Programmes that we offer across our 36 Academies, please click View all Programmes below.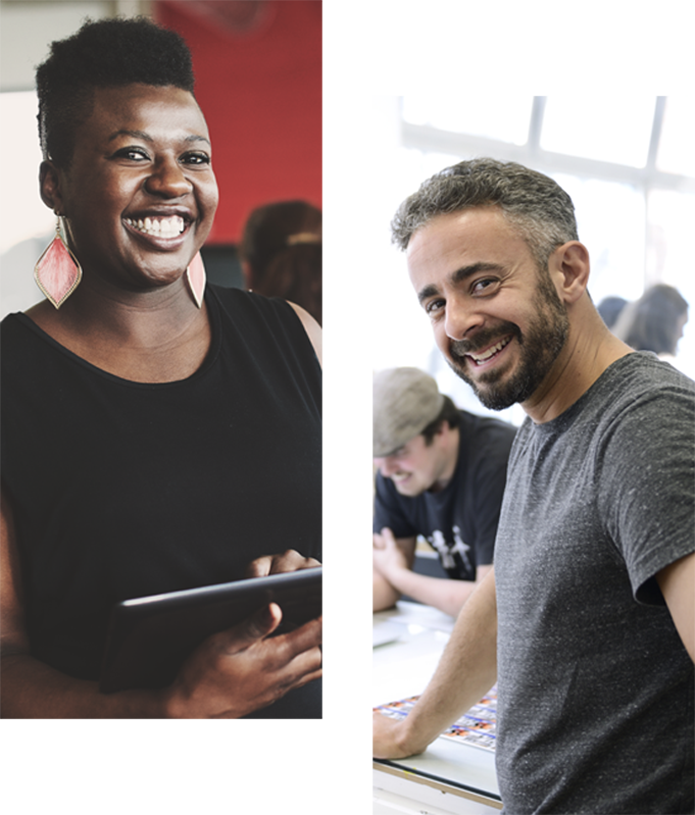 Employ an
Apprentice
Apprenticeship training can support business growth in both the short and long-term. Whether you are looking to up-skill existing staff in your IT and software departments or marketing departments, or to hire new staff into these departments to add additional resource and perspective, the Kent Apprenticeship team can help. They have developed links across the entire county meaning they can find you the local talent you are looking for across these disciplines. Our complementary recruitment service means we will advertise your role, screen applicants and pre-interview candidates to ensure you only interview the most relevant people for your role and business.
Learn More
Who we work with
The 3aaa Apprenticeships Kent academy work closely with local employers of all sizes to help them integrate Apprenticeship training programmes in their business.